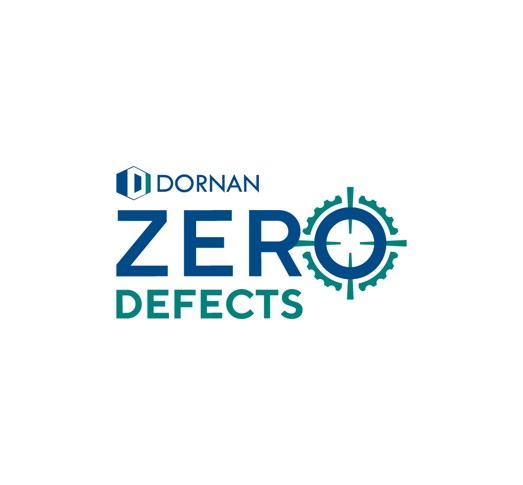 Dornan Group uses its quality management system across all of its sites to ISO9001:2015 standards. This certifies that we have an independently-verified quality system in place across all our projects, from testing to handover.
Our mechanical, electrical, instrumentation and calibration work for clients like Johnson & Johnson, Ticona, Merck Sharp & Dohme and GlaxoSmithKline requires us to meet or exceed all relevant Good Manufacturing Practice (GMP) standards.
To meet the requirements of ISO 9001:2015, all our people understand that we expect them to:
Maintain a quality management system to international standards
Ensure that our clients receive the highest quality services on time and at a competitive price
Integrate our suppliers and sub-contractors into our business processes
Maintain continuous quality improvement
Commitment to Quality is a Dornan Group Core Value
ISO9001:2015 Accredited Quality Management System.
Continuous repeat business reflecting the confidence in the Dornan Group Client base to our Quality Approach and Project Delivery performance.
Implementation of approved project quality planning and stringent installation review and reporting to deliver execution certainty to our Clients.
We demand team accountability for Quality and Performance Excellence in everything we do.