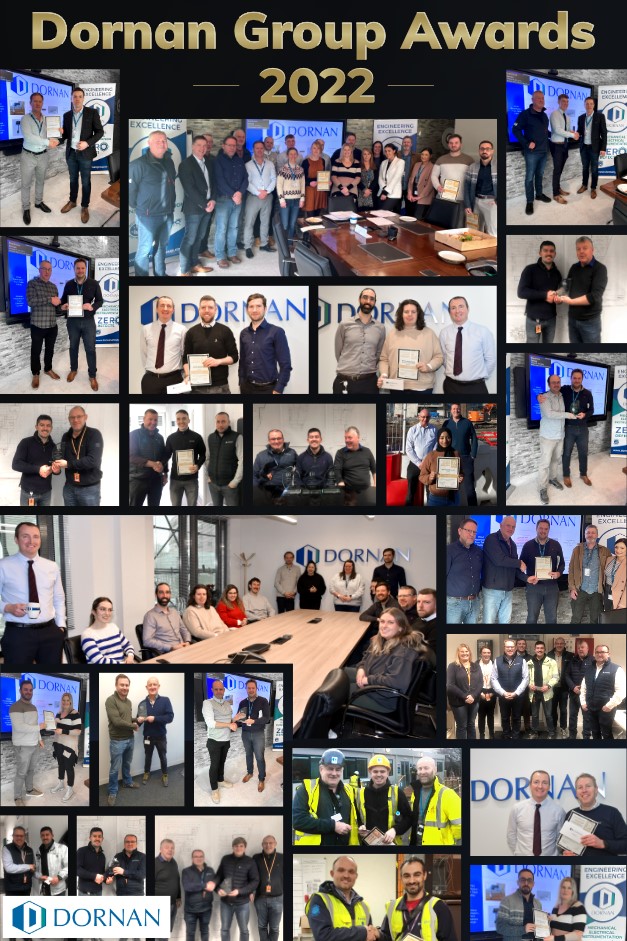 We were delighted to have the opportunity to recognise and reward our peers and colleagues who have gone above and beyond again this year for the 2022 Dornan Group Awards.
At Dornan Engineering Ltd., our Company Values of Safety, Quality, Dependability, Integrity and Pride underpin everything we do, from how we approach our work and interact with our colleagues and suppliers to how we constantly deliver for our customers.
Dornan Group Award Categories Included:
Dornan Safety Award
Dornan Rising Start of the Year Award
Dornan Apprentice of the Year Award
Dornan Graduate of the Year Award
Dornan Health & Wellbeing Award
Dornan Mentor of the Year Award
Dornan Mentee of the Year Award
Also, this year we introduced the Dornan Star Award as an overall award that the judging panel selected based on nominations received for all categories.
Well done to all our award winners!
CORK
DUBLIN
LONDON
NETHERLANDS
BELGIUM
DENMARK
SWEDEN
GERMANY
SWITZERLAND
CORK
DUBLIN
LONDON
NETHERLANDS
BELGIUM
DENMARK
SWEDEN
GERMANY
SWITZERLAND